ABOUT THE LAB
Cooperative Dental Lab was founded in 1983 to service a small, multi-unit dental practice. Over the years, CDL has grown to serve more practices, both multi-unit and single-unit practices.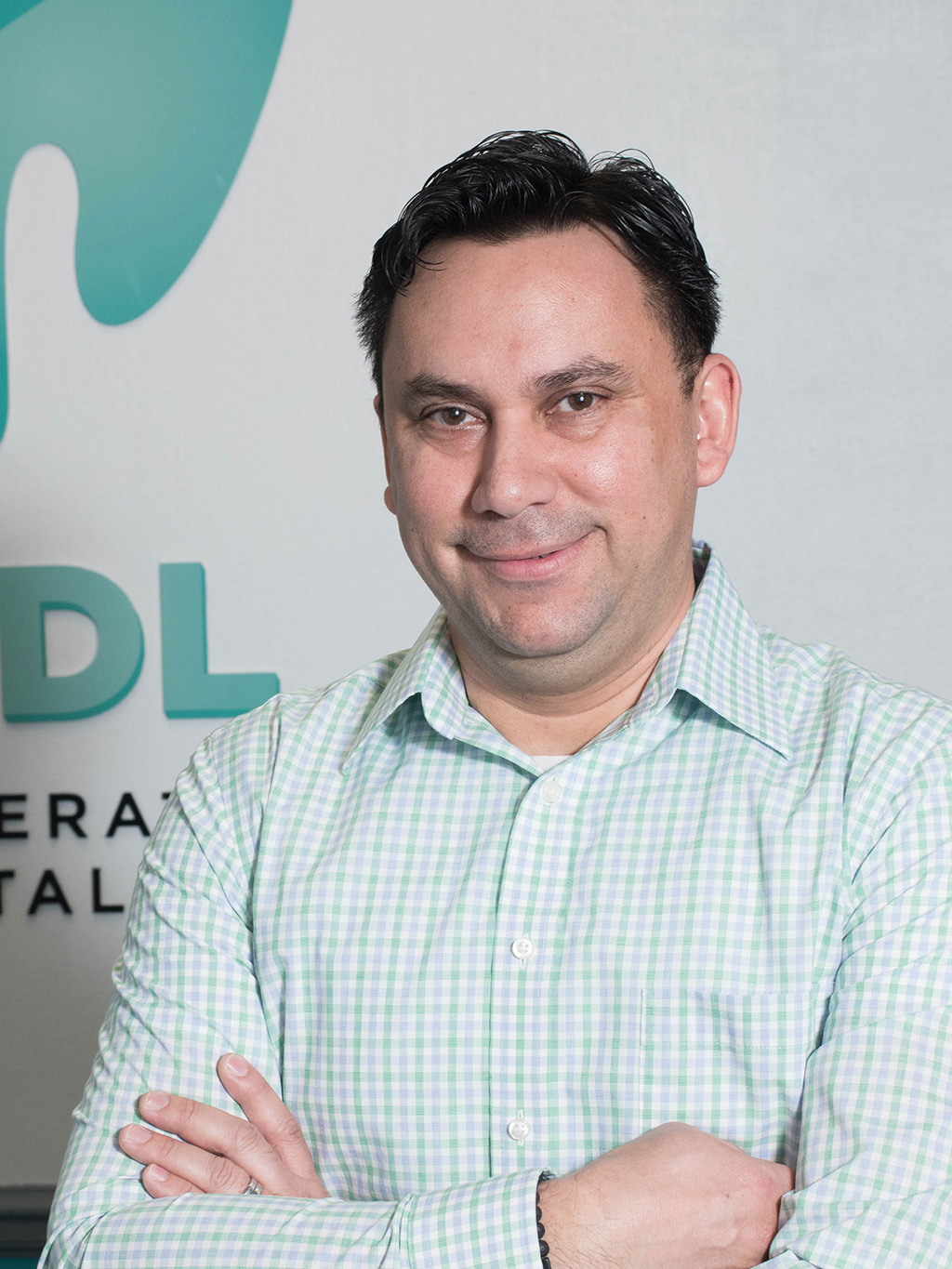 Jorge Medina– Director of Lab Operations
Jorge joined the CDL team in April 2016. He was born in Massachusetts and grew up in Puerto Rico, where he attended the University of Puerto Rico to study Chemistry. His dental lab experience began when he worked for his uncle in a full-service dental lab. After working in a lab in Connecticut for 8 years, and another 9 years with a national chain Dental Lab, Jorge joined CDL. He oversees a team of 16, discusses challenging cases with his managers, develops production plans, handles lab expenses, and adds his expertise on implant creation and other challenging cases when the lab is busy.
Jorge enjoys providing a laid-back work environment for his employees, promoting a healthy work/life balance, and celebrating their anniversaries and birthdays. In his free time, he likes to play his 20 guitars, and work on restoring other guitars to add to his collection.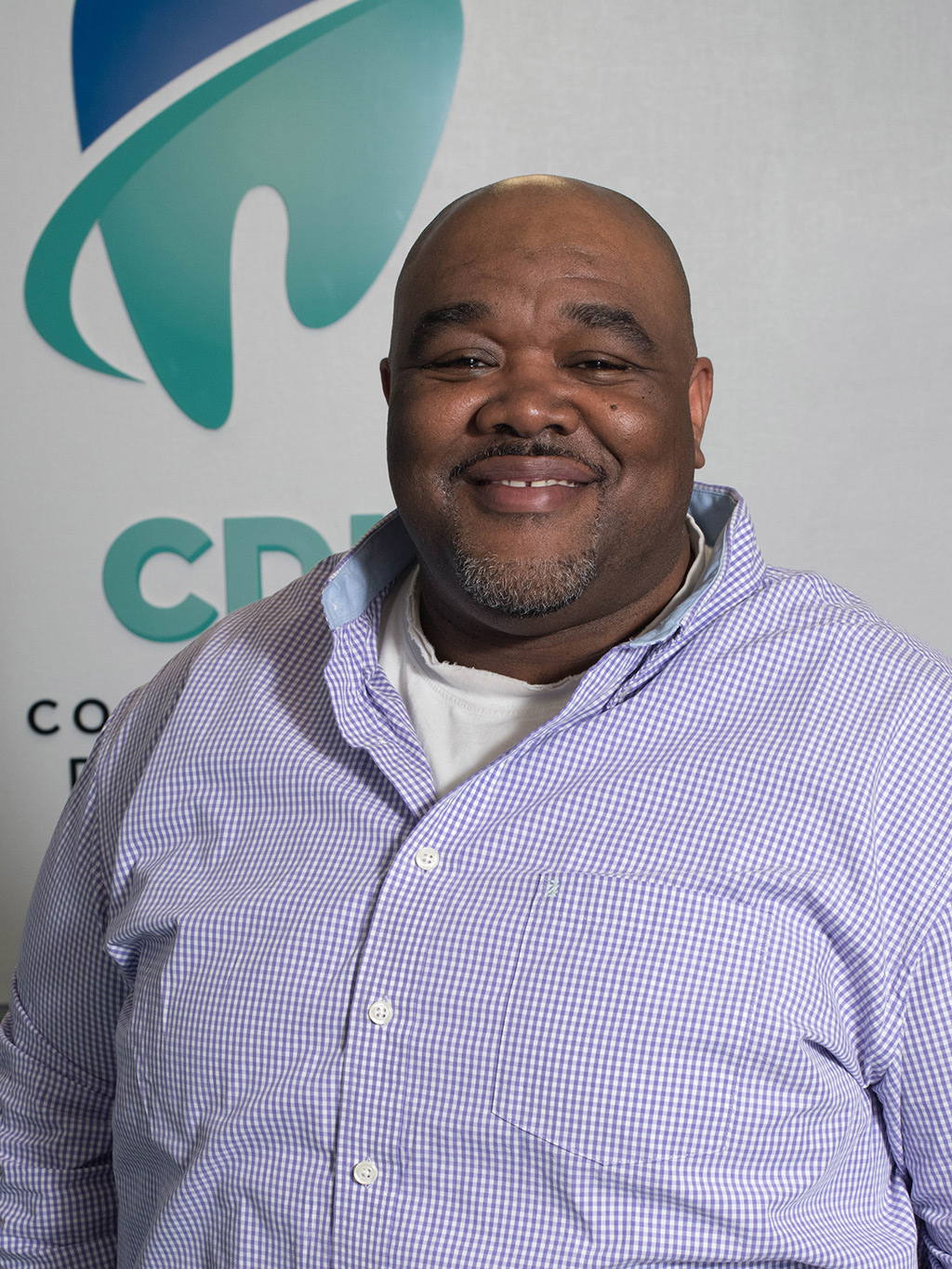 Eric Murray– Crown & Bridge Manager
Eric has been with CDL since March of 2001. Originally from Tennessee, Eric moved to Cleveland in 1991, and studied Dental Laboratory Technology at Tri-C, where he earned his degree in 1994. Eric's favorite part about working at CDL is seeing how the technology has changed in the time he has been there. "I used to build everything with a brush, and now I get to use a keyboard!" He oversees a close-nit team of 3, all of who have matching teeth tattoos!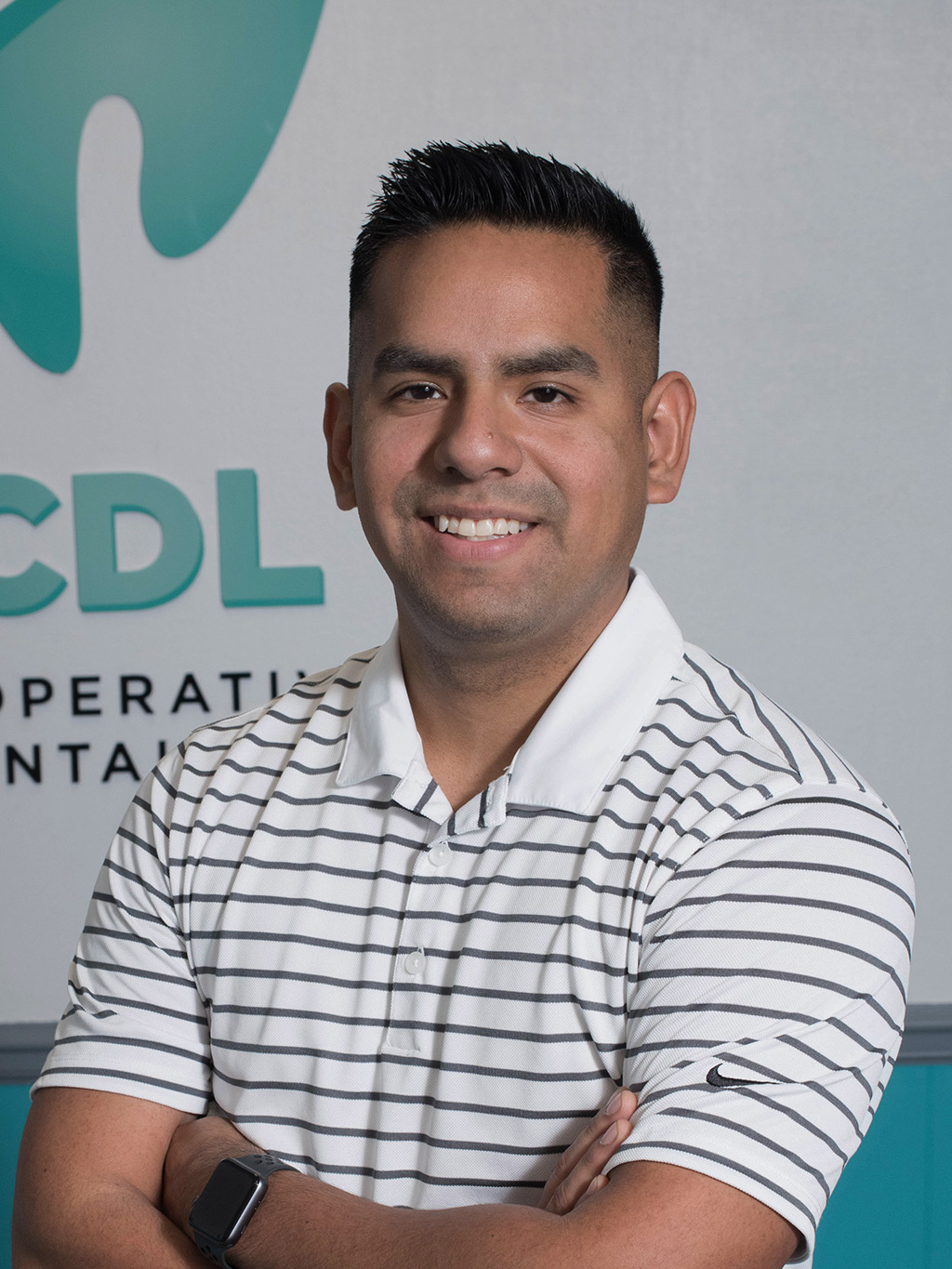 Sam Villafuerte– Removable Denture Manager
Sam Villafuerte manages the Removable Denture Department at CDL. He joined the CDL team in September of 2007. Sam oversees a team of 7, and oversees all of the incoming impressions, models, and relevant lab cases. He communicates with doctors and office mangers, making sure that preferences for each case matches what they are looking for. Sam is Cleveland born and raised, lives in Parma, and met his wife, Rebecca, through working at CDL.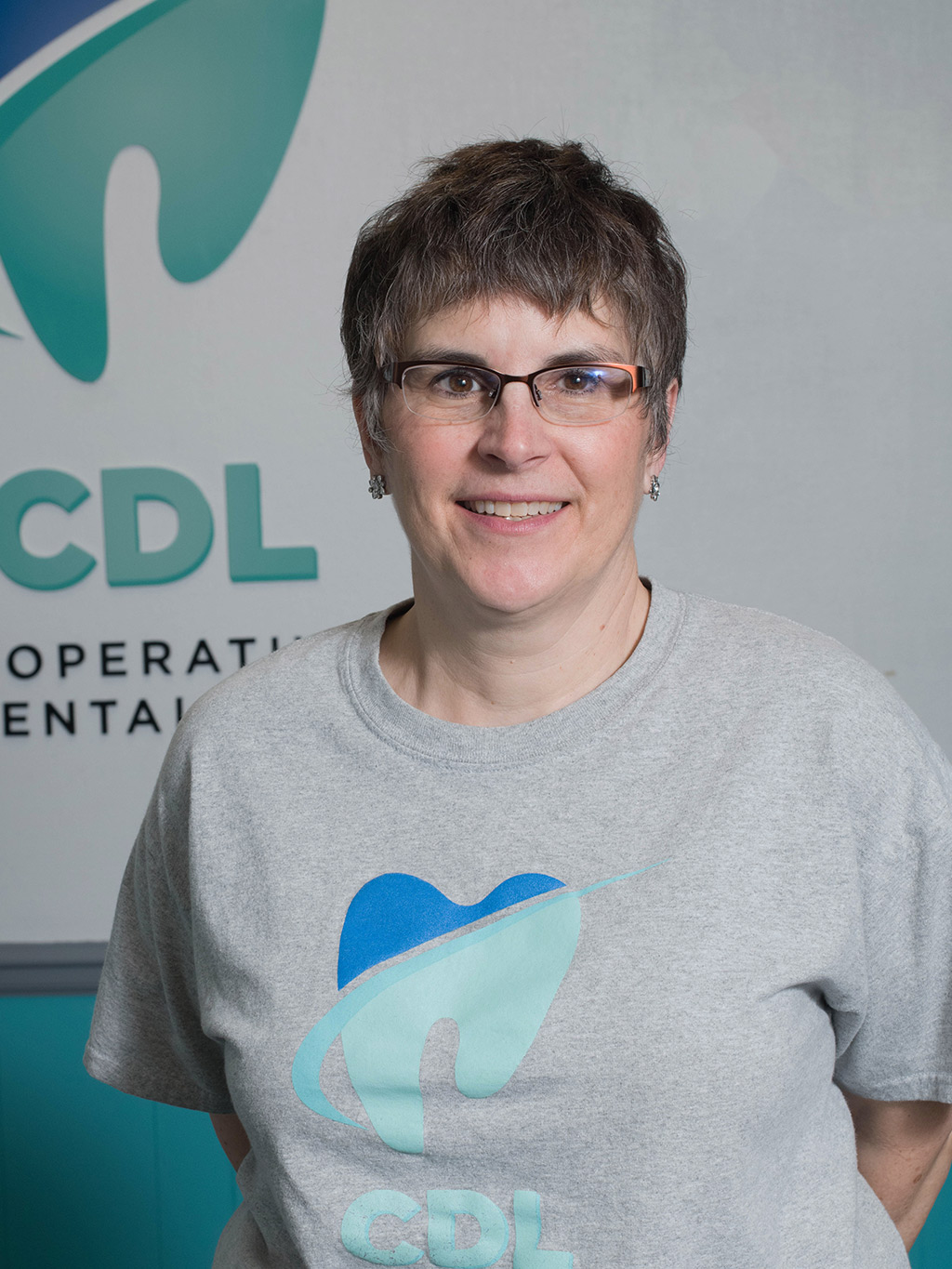 Patty McEndree– Lab Coordinator
Patty McEndree is the CDL Lab Coordinator. She joined the CDL team in February 2016 after working for a different dental lab for 33 years, where she started right out of high school. Patty manages packing and unpacking the lab's cases, answering the incoming phone calls, tracks and manages billing and invoicing, among other things. Essentially, Patty is the brain and the glue of CDL, and her favorite part of being here is the team of people. She is a North Royalton native, born and raised, loves to travel, and one day hopes to make it to Australia.